4 oz. Shaki By Nature Original Hair & Skin Butter (SEASONAL)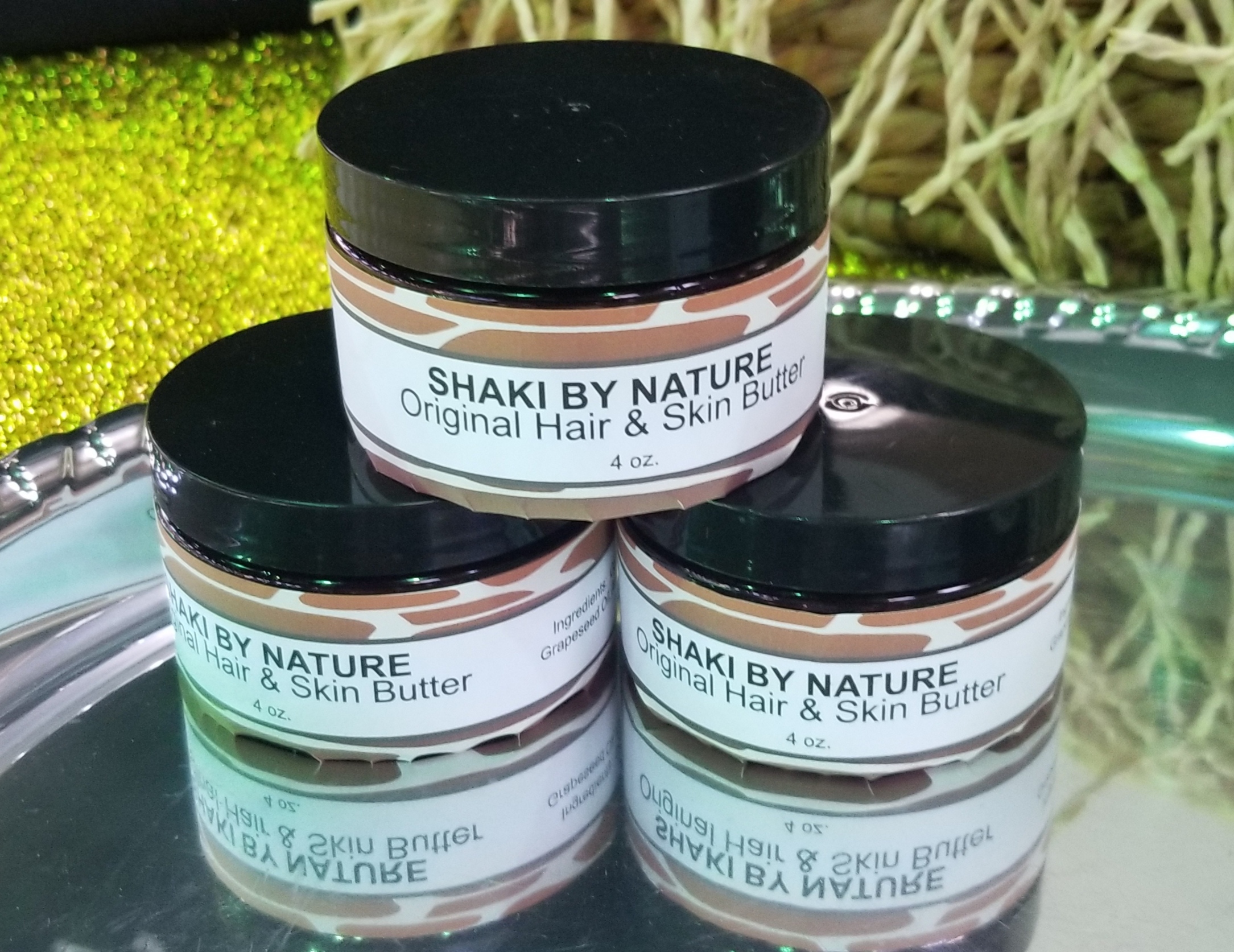 4 oz. Shaki By Nature Original Hair & Skin Butter (SEASONAL)
Shaki By Nature Original Hair & Skin Butter moisturizes and conditions hair and skin. Contains vitamins B, C, D, & E. Helps eradicate skin disorders. Naturally antimicrobial, and antifungal properties.
Ingredients: Coconut Oil, Grapeseed Oil, Avocado Oil
MADE TO ORDER
SHIPS NEXT BUSINESS DAY
How to use: We recommend using Shaki By Nature Red Lava Skin & Hair Clay Detox for cleansing the face and/or skin, then apply Shaki By Nature Original Hair and Skin Butter daily to hair and skin, or an an as needed basis.
Ingredients: Coconut Oil, Grapeseed Oil, Avocado Oil